From a Son to his Mother. I created a mini 'money' plant to mimic life-sized money plant created as part of gift. I created the poem for him too.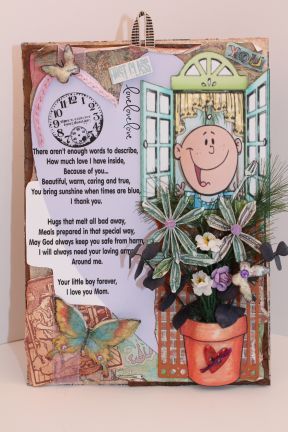 Birthday for an exceptional

Hubby (mine)
(Pull open 'box' and shake - I start to 'dance'. Pull up 'roses' to reveal greetings.
I crack myself up!)

Closet for a bestie's birthday. Barbie-sized. Ooh, look at all
of the accessories, and a pet on a mat - what fun!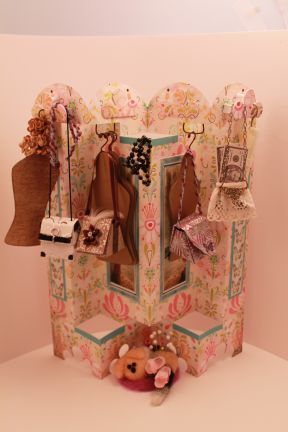 22nd Birthday for a Fashion Diva Sister
(Inspired by Alexander McQueen's 'Alien Shoe.' Mssgs. on each insert; easel back)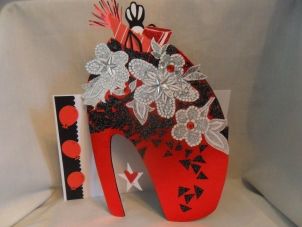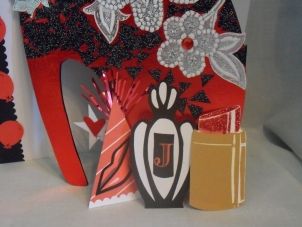 Birthday for a Friend
(A House in a Box; 4 rooms filled with surprises!)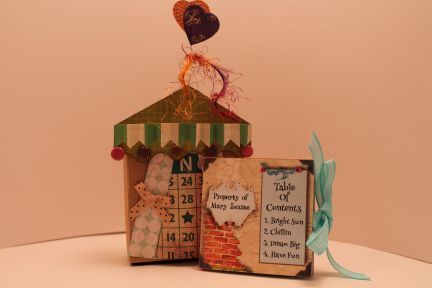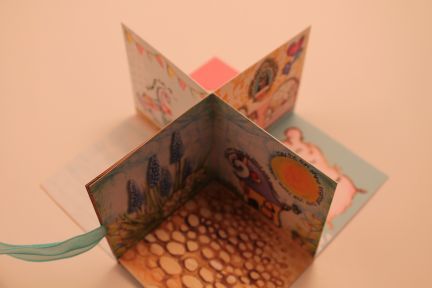 (mmm...who's that in the picture frame below?)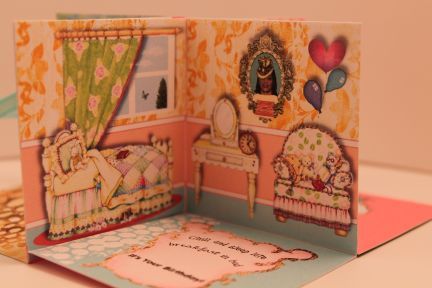 3d Shadow Boxes; Victorian era in Paris; set of 4


(I also took the liberty of creating a "Parisian" story to go with




these depictions ... mmm I feel a novel coming on.)




(Notice anything after looking at all four? I'm not telling.)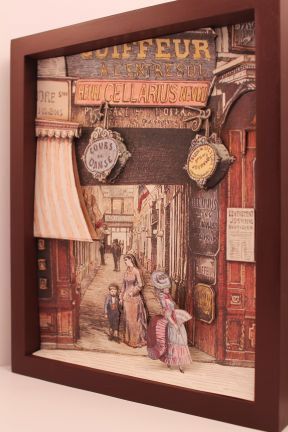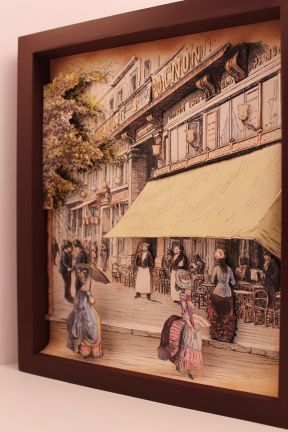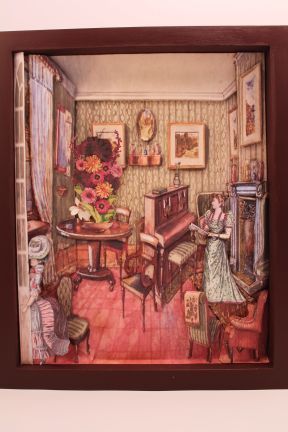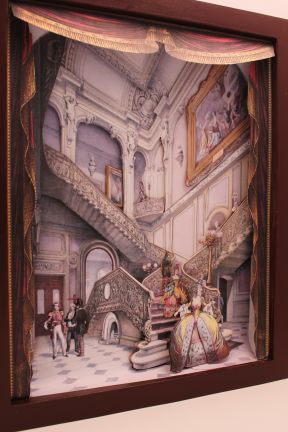 (You're so smart!)
An ArtCard from a Sister to her Sister who is a librarian.
(ArtCard made to look like a book, depicting 1st and upcoming book on a special series.)
50th Birthday for an architect.
(What better than his very own house? Roof flips up w/sky lights, and the two panels act as front and back 'walls' that flip out to form house!)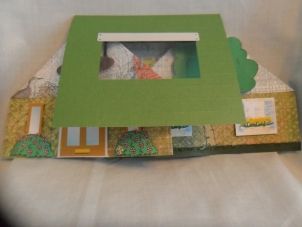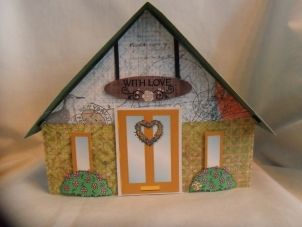 25th Silver Anniversary for an Aunt & Uncle.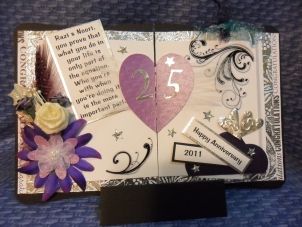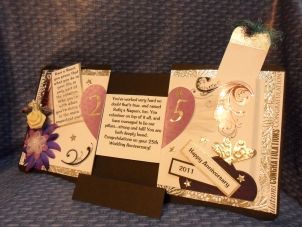 Father's Day to a Jazzy Dad
.
He was elated to have received something so personal from his daughter.
(Multiple record inserts with personalized messages.)
It's a Girl ...

(onesies and snuggies and nurseries, oh my!)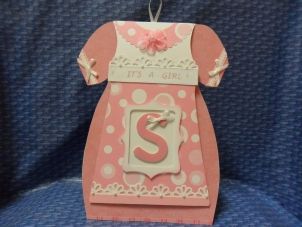 Wedding incorporating their wedding colors
.
(pull tab to view flip book of photos and messages; easel back)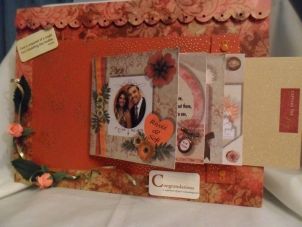 Wedding Congratulations
(the pew area gives the groom some "advice")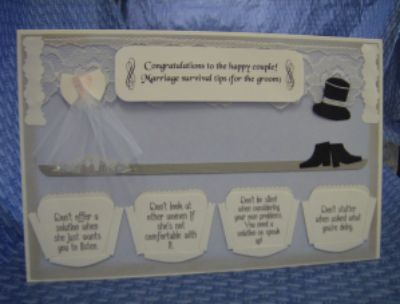 Orange silk and dried floral arrangement.
A few surprises added here too.
At
kraftyiam,
because
we create unique and tailored creations, you'll be giving your recipient's a priceless gift ... one that says,
"I love you"
"I care about you"
I'm thinking of you"
A little thoughtfulness goes a long way!
Thank you for your business and continued support!